2020
Client — School of the Museum of Fine Arts at Tufts

---
Project Timeline: SMFA Senior Thesis Exhibition

As a member of the School of the Museum of Fine Arts at Tufts' 2020 senior thesis program, I produced the brand direction and catalog design for our final exhibition.

The biggest challenge of this project was producing a compelling, unifying visual identity for a show which would celebrate the eclecticism of its artists and their work. The show title, Outrageous Plans for Sensible Ideas, represents our program's shared artistic process in that an assortment of research topics and a cloud of influences all came together to produce a singular vision.

I began by working with the catalog and exhibitions team to find the most compelling font choice for our show title: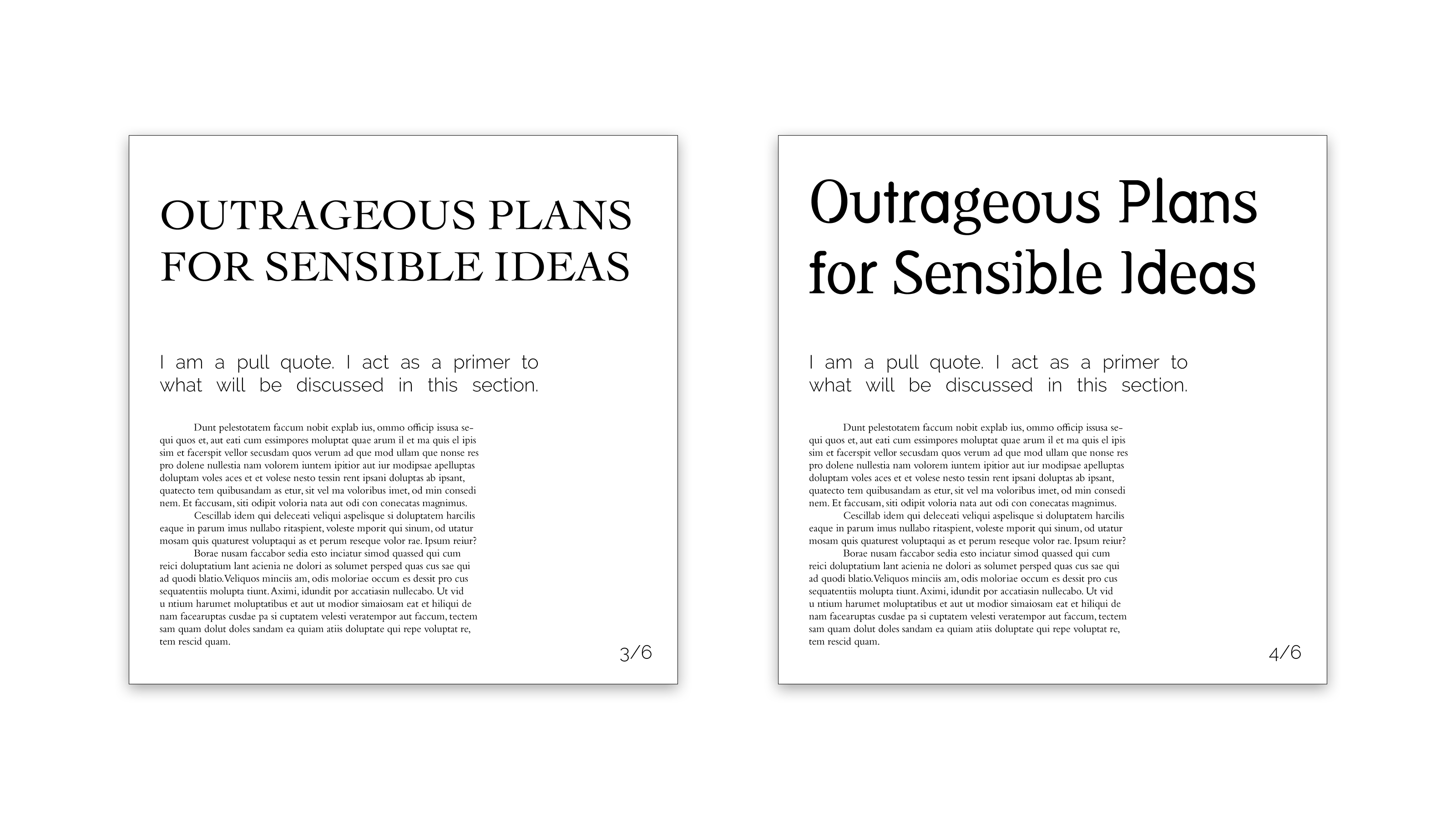 With these options, after rounds of discussion, our teams decided that font one (choice 1/6) best represents visually what our show title conveys conceptually: an amalgamation of thoughts, like amorphous clouds, coming together to form a singular and unique conclusion. Font one does so in a dimensional sense by making readers consider the show title as a visual concept in space, its form drifting between the foreground and background of the page.

Next, I produced several iterations of a show logo and began incorporating certain motifs into the final catalog design:




Our groups responded well to the motif of sequenced images spanning across the catalog cover. This visual pushes the themes of dimension and amalgamation while also making the central title stand in stark contrast to its busy surroundings.

Finally, I translated these graphics for print collateral as the date of our show approached: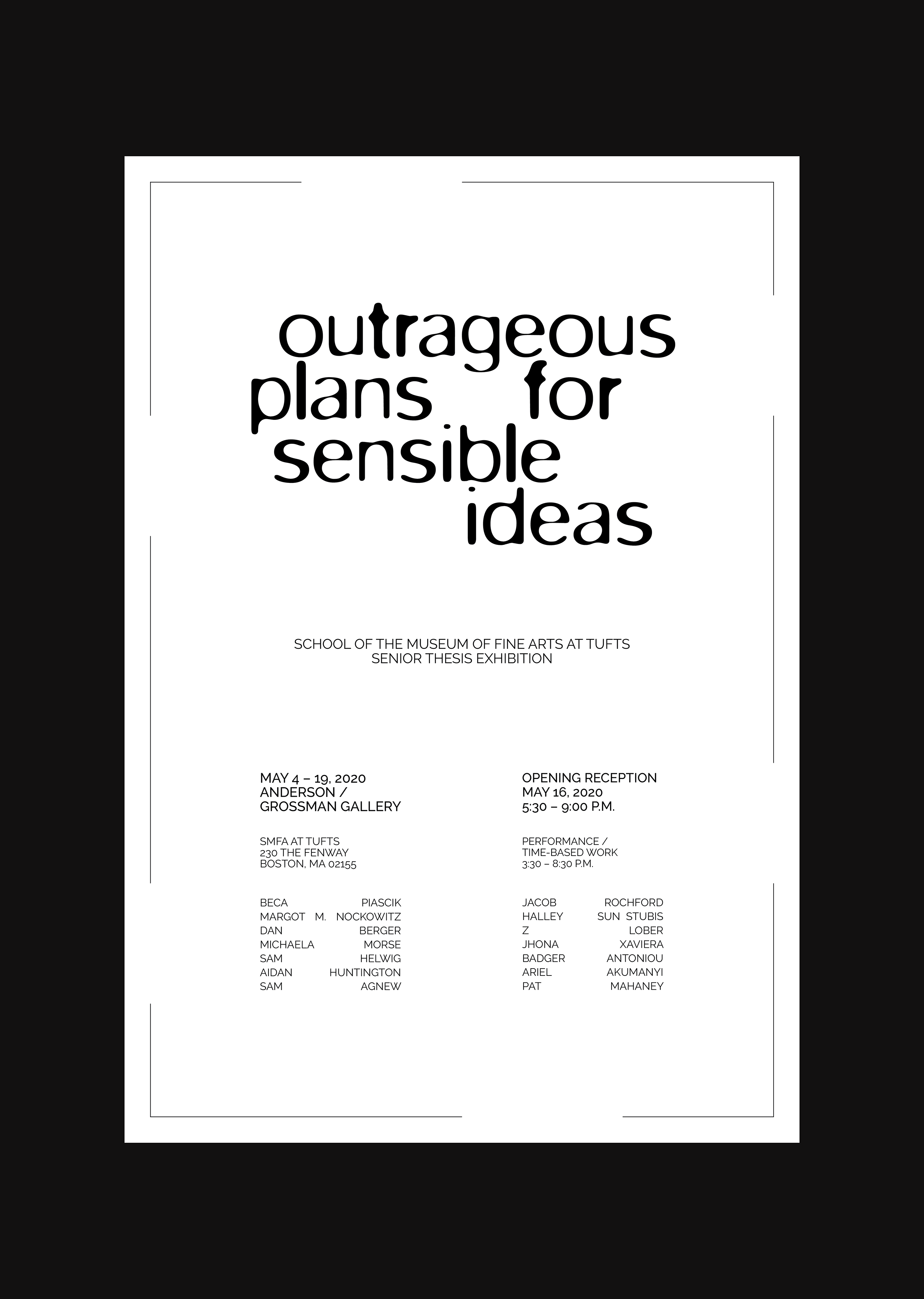 Unfortunately, this show was cancelled due to the outbreak of COVID-19.

However, while our show did not take place, I developed a virtual edition of our catalog at www.outrageousplans.gallery. Both the physical and virtual catalogs for this show serve as archives of what each artist in our program accomplished during their unexpected final school-year.